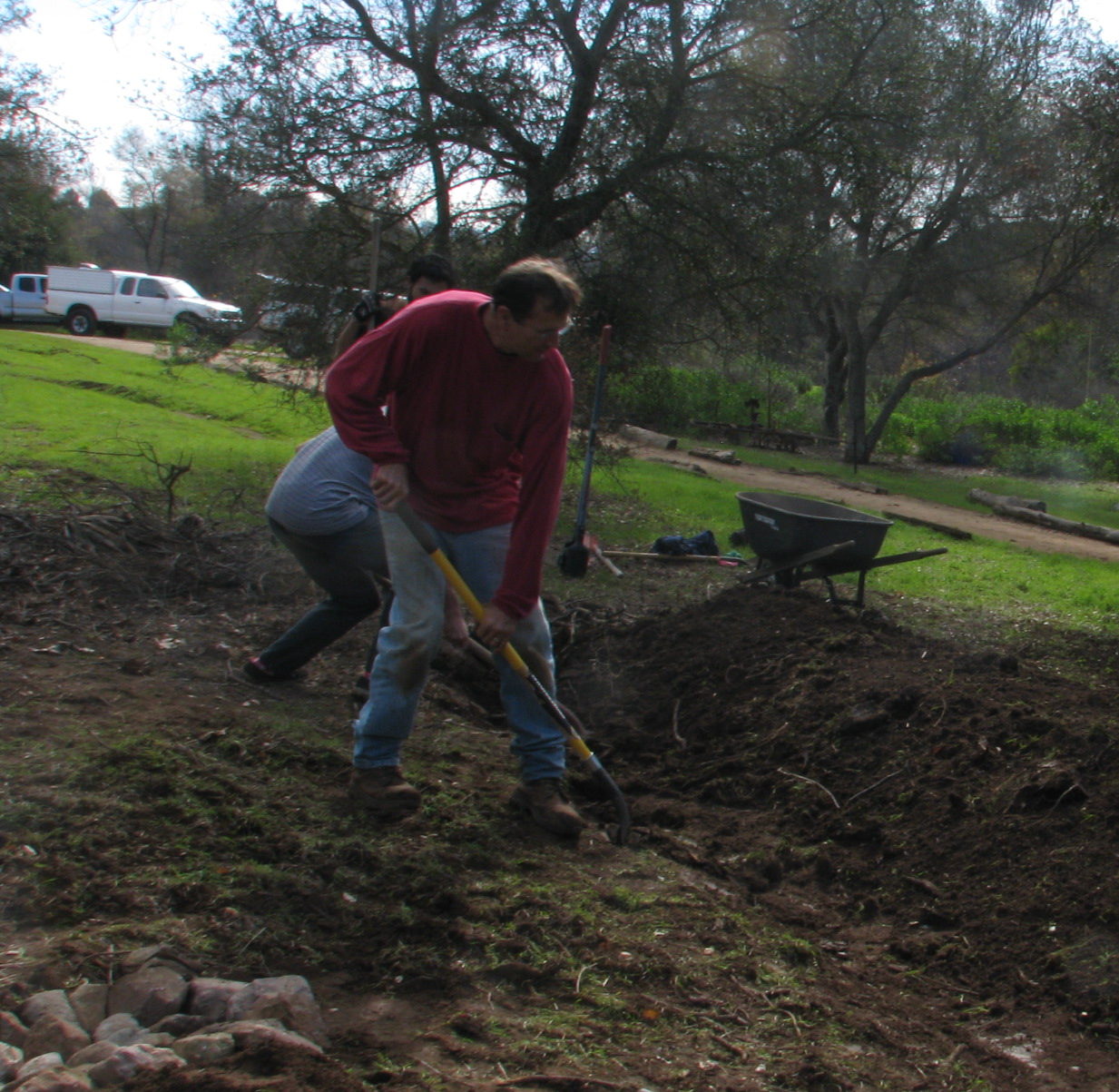 Workshop: How to Build Swales and Hugelkultur Beds
Workshop: How to Build Swales and Hugelkultur Beds
How can you store water in the soil? What does it mean to dig on contour? The first in our monthly Fourth Saturday Workshop Series will be a fantastic program by Sky Mountain Permaculture's Alden Hough.  Alden will talk about how to install swales and hugel beds, also known as bioswales, and then the group will learn hands-on how to use a laser level, a bunyip, and then do some digging.
Cost of the program is $20 per person. You can use the PayPal 'Donate' button on the homepage to pre-pay, or pay when you come. Please RSVP to dianeckennedy@prodigy.net, even if you've said so on a Meetup.
Homemade vegetarian refreshments will be provided; students may wander Finch Frolic Garden before or  after the program. We look forward to seeing you there!